Updated: June 5, 2017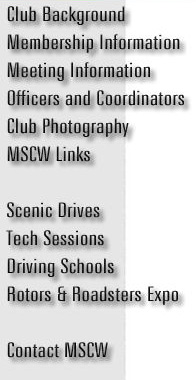 Copyright 1980-2017 © Mazda
Sportscar Club of Washington.
Web page questions,
comments should be directed
to Webmaster.


<!a href="http://www.mscw.com/wintersocial.html">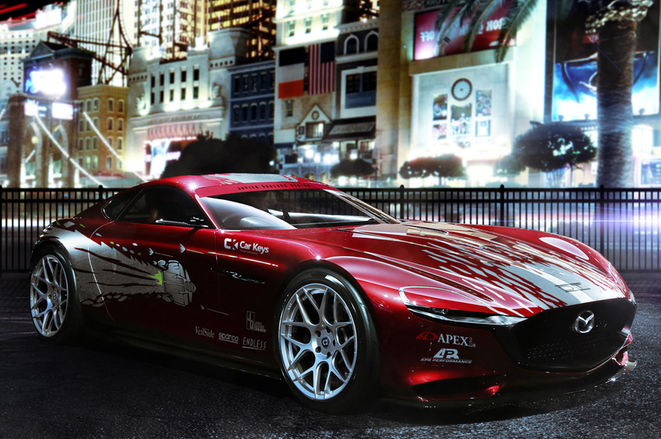 Mazda's RX Vision
---
May
June
---
---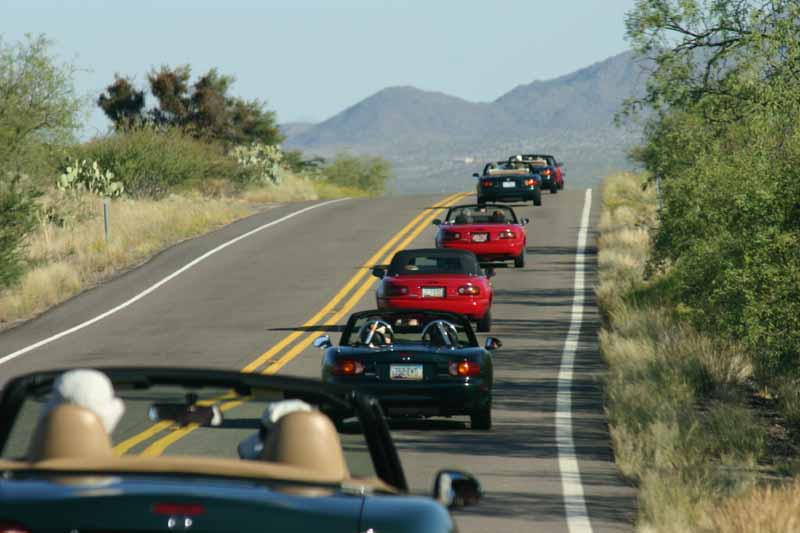 Mazda Club Scenic Drive
Fallingwater - Scenic Drive - Sat, June 17, 2017
This is a requested all day adventure trip!
We'll depart the WalMart Supercenter in Winchester, VA (501 Wal-Mart Dr, Winchester, VA 22603) at 8:30 AM (gotta get up early!) and make our way west along US Highway 50, with a great mix of curves and elevation changes. In Western Maryland we'll pickup US Highway 219 northbound to join US Highway 40 westbound. We'll have an early lunch at the Braddock Inn (http://www.braddocksinn.com/menu/) before backtracking a bit to Farmington and heading north, arriving at Fallingwater early enough to make our 1:30 tour time.
After the tour, we'll head back to Ohiopyle for a picture by the river (and maybe a stop for ice cream!), and then head through the Ohiopyle State Park on Sugar Loaf Road and Mae West Road to Confluence and back to US 40. At that point, folks in a hurry can hop on I-68 for a quick ride home. The rest of us will follow ALT-40 to Cumberland, then HWY 51 and 9 and 127 to join US 522 back to Winchester, arriving around 6 PM.
Timeline:

08:00 - Gathering and Car-Chatting
8:30 - Depart Walmart SuperCenter, Winchester
11:30 - Lunch at Braddock Inn
12:45 - Depart Lunch
13:05 - Arrive Fallingwater (Tour at 13:30)
14:45 - Depart Fallingwater
15:00 - Ohiopyle (Picture)
15:30 - Depart Ohiopyle
16:00 - Arrive at Intersection for I-68
18:00 - Arrive Winchester Walmart SuperCenter

You need to commit to the trip NOW by purchasing tickets for the tour. We're planning on 1:30 PM on 6/17, you can buy your tickets online at https://tickets.fallingwater.org, or by calling 724.329.8501 Tickets are $30 online and $32 over the phone. You can cancel (for a $5 service charge) as late as 48 hours in advance!

Please use the signup genius to RSVP for the event -
http://tinyurl.com/mscw2017-03

Map - http://tinyurl.com/mscw-2017-03-map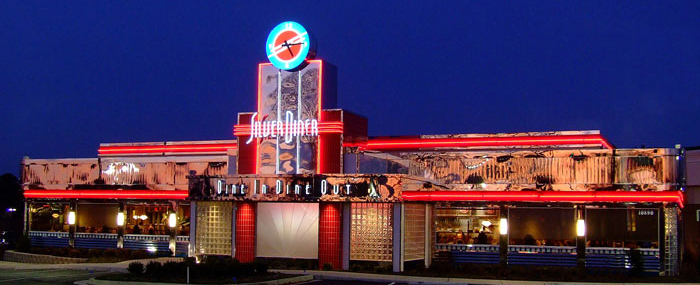 Meeting location, Silver Diner, Tyson's Corner, VA
MSCW Monthly/Social Business Meeting - Wed, June 7, 2017
MSCW meets in Tyson's Corner, Virginia at Silver Diner.
Silver Diner welcomes all MSCW club guests and their vehicles for the evening.
Our monthly meeting will be located at:

Silver Diner
8101 Fletcher St.
McLean, VA 22102
Off International Drive
Phone Number: 703-821-5666

We meet on the first Wednesday of each month, at Silver Diner in Tyson's Corner, Virginia. Parking lot socializing starts at 7:00 p.m., indoor meeting follows at 7:30 p.m.
Technical presentations, product reviews and guest speakers... good weather = parking lot socializing... we average 20-40 Mazdas at our monthly meetings (summer months more). See you on the first Wednesday of the month!
---
---
MSCW Interactive Associate Communication

www.MSCW.com remains the authoritative source of club information, event announcements, registration, etc. Our List Serve and Facebook page are secondary forms of communication media to accommodate an individual's preference for interactive associate discussions.

Join over 625 list serve subscribers for MSCW associates related discussions, technical concerns, happenings, announcements, questions and answers in the Maryland, Washington DC and Virginia Mid-Atlantic area. Click on MSCW List Serve (a) to subscribe.

The MSCW List Serve is set to send subscribers a daily digest collection of emails, with only one email a day. Subscribers may reply in the form of an email to the list serve.

Join over 100 associates for MSCW related discussions, technical concerns, happenings, announcements, photos, questions and answers in the Maryland, Washington DC and Virginia Mid-Atlantic area. Click on MSCW Facebook page to join.
---
Recommendations
---

MSCW Parts Discounts

Mazda Specialists Providing Honest and Friendly Service Since 1996



MSCW Shirts Online
MSCW receives no revenue from the above associate recommendations
---