Club Multimedia


YouTube Videos

MSCW member Mark Goldberg is our resident videographer and created these wonderful videos.


Autocross Photos
MAX 41 pictures -- Photographer Nick Simmerer

2005 One Lap of America Class Champions!
It's Official Now: MSCW Members Dave Henning and Crispy Regan, Team Nuke 'Em From High Orbit Wins First in Class by a ten-point margin! Congratulations!
Dave and Chris deserve tremendous credit for pulling together their campaign on short notice, competing in a beautiful 13-year-old mostly stock Competition Yellow Mica Mazda RX-7 R1, and finishing first in class in their first One Lap ever. Dave and Chris have shown they have the talent and fortitude to win. Congratulations!
One Lap of America
Thanks to Bill Stuart for the daily updates.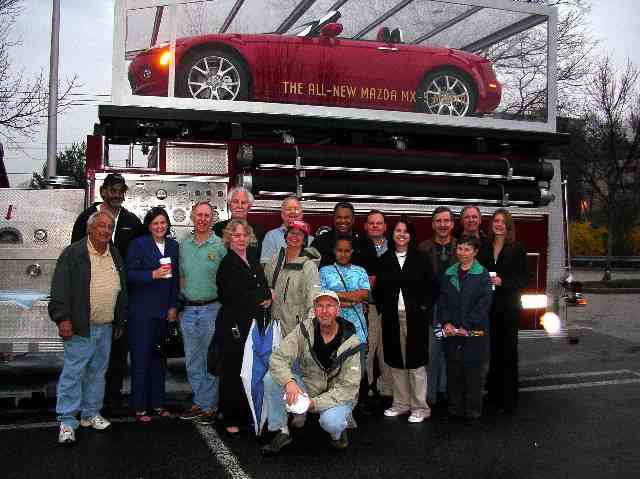 MSCW Members check out the new 2006 MX-5. Photo B. Bien
Very detailed photos of the new MX-5 at the Alexandria Fire Station.M1 and M3 side by sides. Photos by Roy Wagner.
Photos of the new MX-5 at Landmark. Photos by Clayton Webb.
---

Copyright 2014 © Mazda Sportscar Club of Washington, Inc.

Back To Main